In this article, I am going to be looking at some amazing interior design tricks that you can make use of when you are designing your home. Whether you have just moved in or you are looking to change around some design languages in your house, you have come to the right place. You can definitely employ these very easy tips and tricks that will require only minimal effort and minimal cost from your end. A lot of times, even the smallest things can have the largest impact. It can definitely be an addition to a mirror, an addition of a painting or even a lamp. It can actually lighten up the room. Take a look at some of these very clever design tips and how they will inspire you. It is also okay if you want to show some of these to an interior designer.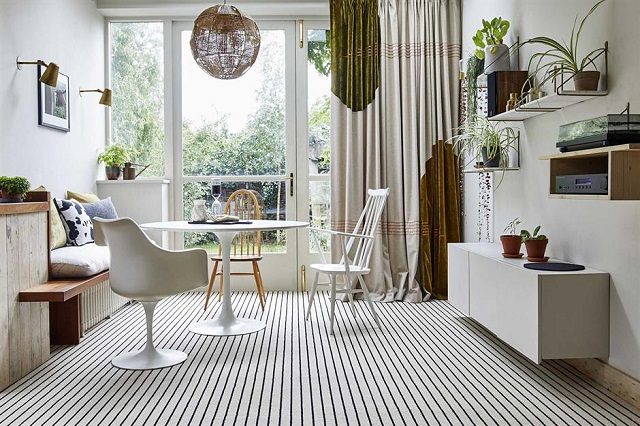 If you are going to be hiring an interior designer, you need to understand that you have to pay them quite a bit of money. They will do everything for you, but they will take your suggestions. You can submit some of the suggestions to them. You should start out by suggesting something smaller, so that it can light in the room with softer colours. The living room would be one of the best choices for a painting. It will have large windows and also light coloured walls. You can also make use of mirrors so that you can introduce an optical illusion so that it makes the space a lot bigger. This usually works if the mirror is large in size.
Make use of decorative wall frames and large mirrors so that you can make a space feel much longer and more significant. If you want to make a room feel a lot bigger than it is, I suggest you add a skylight and also paint it in a lighter shade. When you paint a room a lighter shade, it brings in more light into the room and gives it a more spacey feel.
You should make sure to mix it up. Don't always conform to patterns and textures that everyone does. If you want to try your design, you should definitely go ahead.
If you don't like it, you can change it later on. There is absolutely nothing wrong with placing any kind of family heirlooms, even with your modern couches and your modern artefacts. You should stay in your house how you want, and it should reflect your sense of style and personality. That is what art is all about. Art is about expressing your taste and yourself in the best way possible.
Consider some of these interior design tricks.
Some Really Good Interior Design Tricks