Who doesn't love a good bathroom gadget? Especially ones that can help us get ready faster in the morning!
There's nothing more frustrating than trying to get ready for work in a hurry and not having the right tools to help you. That's why we've compiled a list of the best bathroom gadgets to help you get ready faster. From toiletry bags to hair dryers, these tools will make your morning routine much easier. So read on and find out which gadgets are right for you!
Automatic Faucets
In today's world, it's more important than ever to practice good hygiene. One simple way to do this is to install automatic faucets in your home. These faucets turn on and off with the wave of your hand, so you don't have to touch any germs. Automatic faucets are also more efficient than traditional faucets, because they automatically shut off when they're not in use. This helps to save water and energy, which is good for the environment. So if you're looking for a simple way to practice good hygiene, consider installing an automatic faucet in your home.
Heated Towel Racks
There's nothing worse than stepping out of a warm shower into a cold room, and then having to wrap yourself in a towel that's equally as chilly. But with a heated towel rack, you can avoid that unpleasant experience. These racks use electricity to heat up the metal bars, so your towels are always warm and toasty. Not only does this make for a more pleasant experience, but it can also help to prevent mold and mildew growth. Heated towel racks are available in a variety of styles and sizes, so you can easily find one that fits your needs. And best of all, they're relatively affordable, so you can enjoy the benefits without breaking the bank.
Shower Caddies & Shelves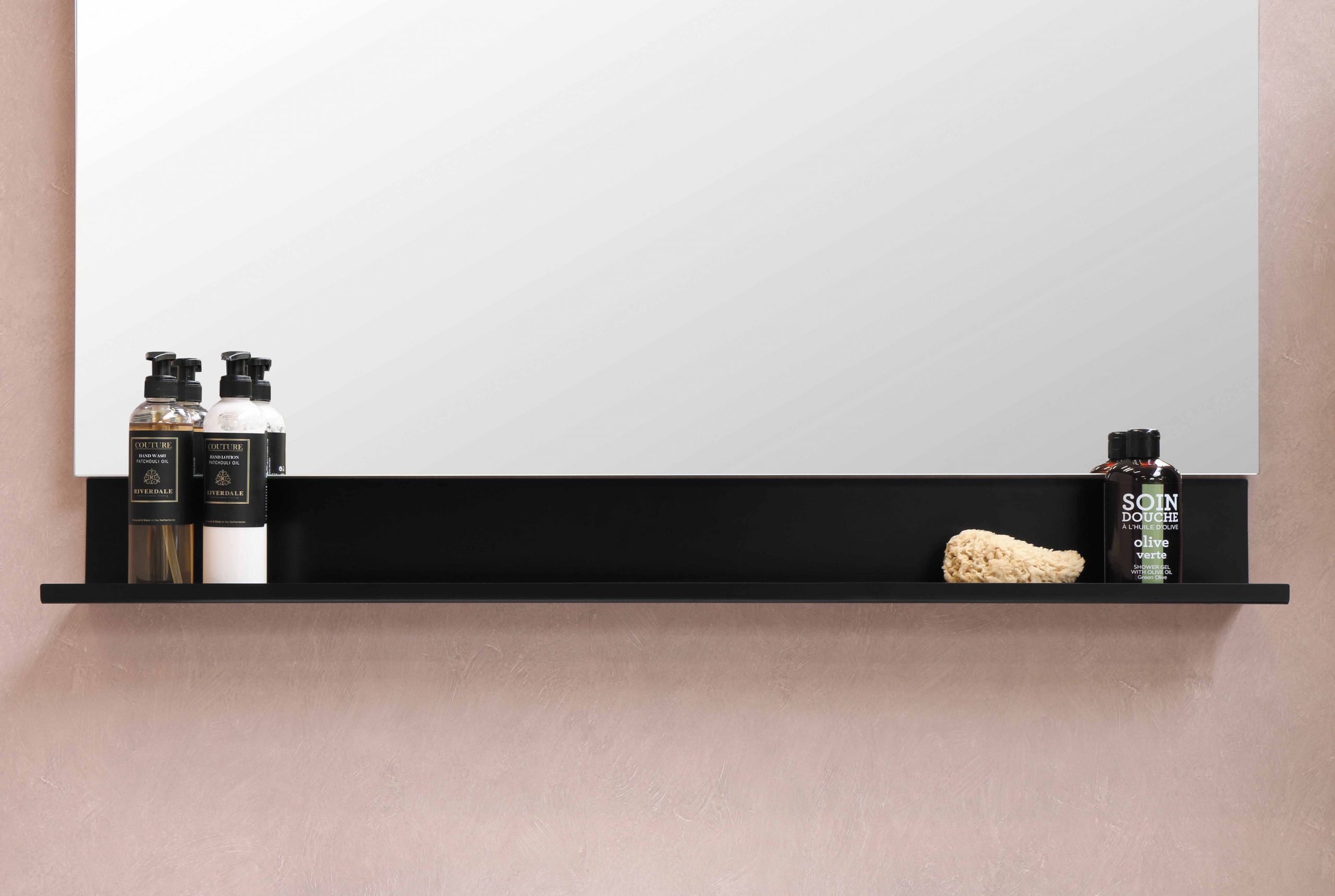 Image Source: Unsplash
Anyone who has ever fumbled around in the shower, searching for that elusive bottle of shampoo, knows the importance of a good shower caddy. A shower caddy is a small storage unit that attaches to the wall of your shower and provides a place to keep all of your bathroom essentials within reach. Most caddies have multiple shelves or compartments, which can be used to store shampoo, conditioner, soap, and other bath products. Some also have built-in hooks for hanging towels or washcloths. In addition to being highly functional, shower caddies can also add a touch of style to your bathroom. They come in a variety of materials, including plastic, metal, and even wood, and can be found in a wide range of colours and designs. So whether you're looking for function or fashion, a shower caddy is an essential item for any bathroom. For more storage ideas, you can head over to a Bracknell bathroom shop or the nearest store in your area.
Toothbrush Holders
There are many different types of toothbrush holders available on the market, so you can find one that best suits your needs. Some holders have suction cups that attach to the wall, while others have a weighted base that prevents them from tipping over. You can also find holders that come with additional features, such as storage for toothpaste or floss. When choosing a holder, be sure to consider the number of toothbrushes you need to store as well as the space you have available. For example, if you have a large family, you might want to choose a holder with multiple compartments. If you live in a small apartment, however, a single holder might be all you need. No matter what your needs are, there is sure to be a toothbrush holder that is perfect for you.
Fogless Mirrors
A fogless mirror is a great addition to any bathroom. Unlike traditional mirrors, a fogless mirror has a built-in heater that prevents the mirror from fogging up after a hot shower. This means that you can step out of the shower and immediately see your reflection, without having to wipe away the steam. Fogless mirrors are also convenient because they allow you to shave or apply makeup in the shower. No more missed spots or smeared mascara! Whether you are getting ready for your day or just trying to avoid a cold, a fogless mirror is a must-have for any bathroom.
The Best Bathroom Gadgets To Help You Get Ready Faster