If you are unlucky enough to have a drainage issue in your back garden, there are solutions and perhaps the best solution is to install decking. Either hardwood or a composite material would make for the perfect platform for rest and relaxation and in this article, some information is offered on how to deal with a muddy back garden.
Drainage
It is pointless to install decking on soggy ground. What you need to do is hire a mini-digger and take out at least 2m of earth, which should be replaced with shingle and some building rubble on the surface. Soil that has a high clay content can retain water and the best way to solve the problem is to dig it out and replace it with aggregate. If this seems like a daunting task, talk to a local landscape gardener, who is more than capable of sorting out a drainage issue and installing timber decking.
Pre-Decking
If the ground is always wet, you should consider the drainage as a separate project and only when that is done should you move onto building the deck. It might be an idea to wait for a few weeks to see whether the drainage has improved and if it has, you can go ahead and install the decking, knowing it will be dry.
DIY Decking Project
If you have the tools and a little building experience, there's no reason you can't build your terrace. Any homeowner looking for garden decking Colchester or their area offers can search online for a local supplier. Order the support joists, the posts, decking and all the fixings, then you are ready to prepare the ground.
Support Posts
Ideally, you need at least 4 solid timber posts, one at each corner and preferably set with concrete. After checking the levels, you can start to build the timber framework that supports the decking. A larger deck would need a few posts at intervals and 4×4 is the ideal size for the posts, which need to be driven deep into the ground. Joists should be about 2ft apart and run across the entire area, making sure they are level. Of course, there are many species of tree, which gives you a wide choice, with hardwoods being the most popular for outdoor decking.
Installing The Decking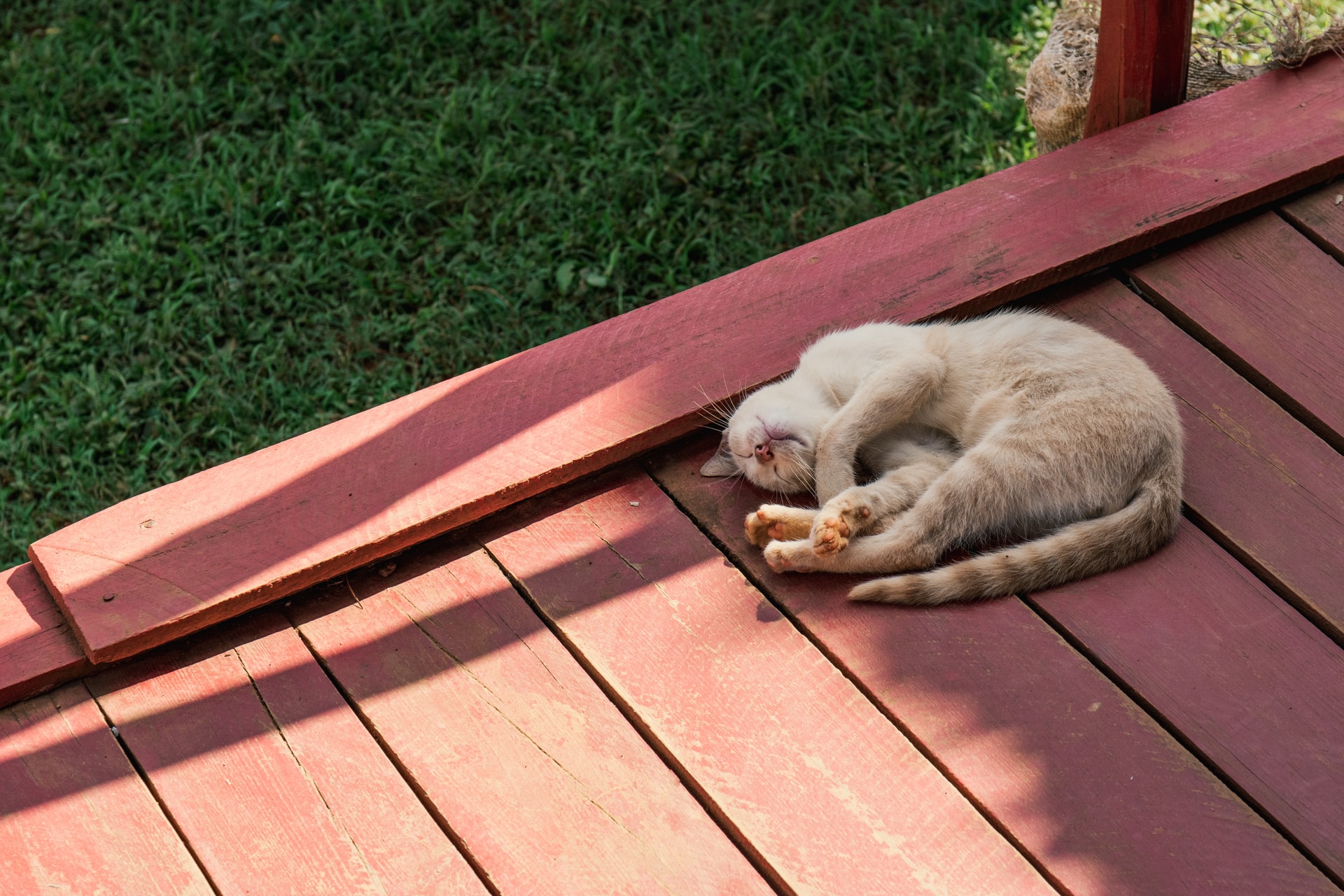 Image Source: Unsplash
When the frame is finished, you can start at one end and install the planks one by one, making sure to stagger the joints. You can either use nails or screws. Remember to fill the holes before painting. Allow at least 2 days for the decking installation, not including the ground work, and you should complete the project over a bank holiday weekend.
Wherever you live, you are never far from a builder's merchant and most sell their materials and products from their website, which is super-convenient. Start with a project plan and list all tools and materials needed. Then, in your own time, browse online and with a single order, you are good to go.
Decking: The Perfect Solution To A Muddy Garden